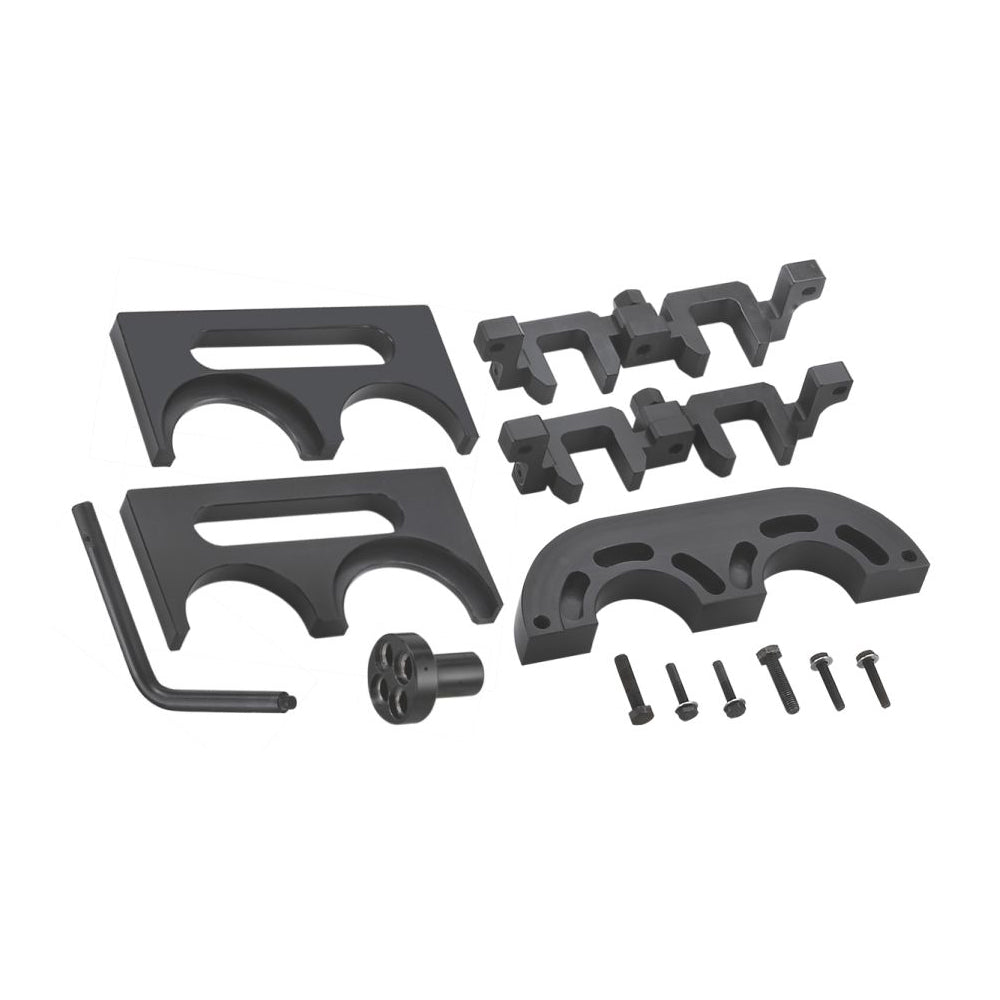 SKU: BMW1109
BMW S85 ( E60 M5 ,E63 M6 ) Master Camshaft Alignment Tool Kit
---
Master tool set contains a comprehensive set of tools to perform camshaft timing on S85 V-10 engines.
Equivalent to OEM: 115300, 115320, 118380, 115410, 115100
The kit includes the following:

Camshaft Alignment Fixtures: Two camshaft alignment jigs to fix the camshafts in the proper (TDC) orientation during assembly.
Flywheel Alignment Pin: To align the flywheel at the TDC position
VANOS Setting Tools: Fixtures to set and adjust valve timing and the basic VANOS setting.
VANOS Timing Socket: For turning the engine (at crankshaft) when adjusting VANOS timing

Application: BMW S85 engine.
WARNING
: California Prop 65 - This product contains chemicals known to the state of California to cause cancer, birth defects or other reproductive harm. For more information go to
https://www.p65warnings.ca.gov/
---
Share this Product
---
More from this collection