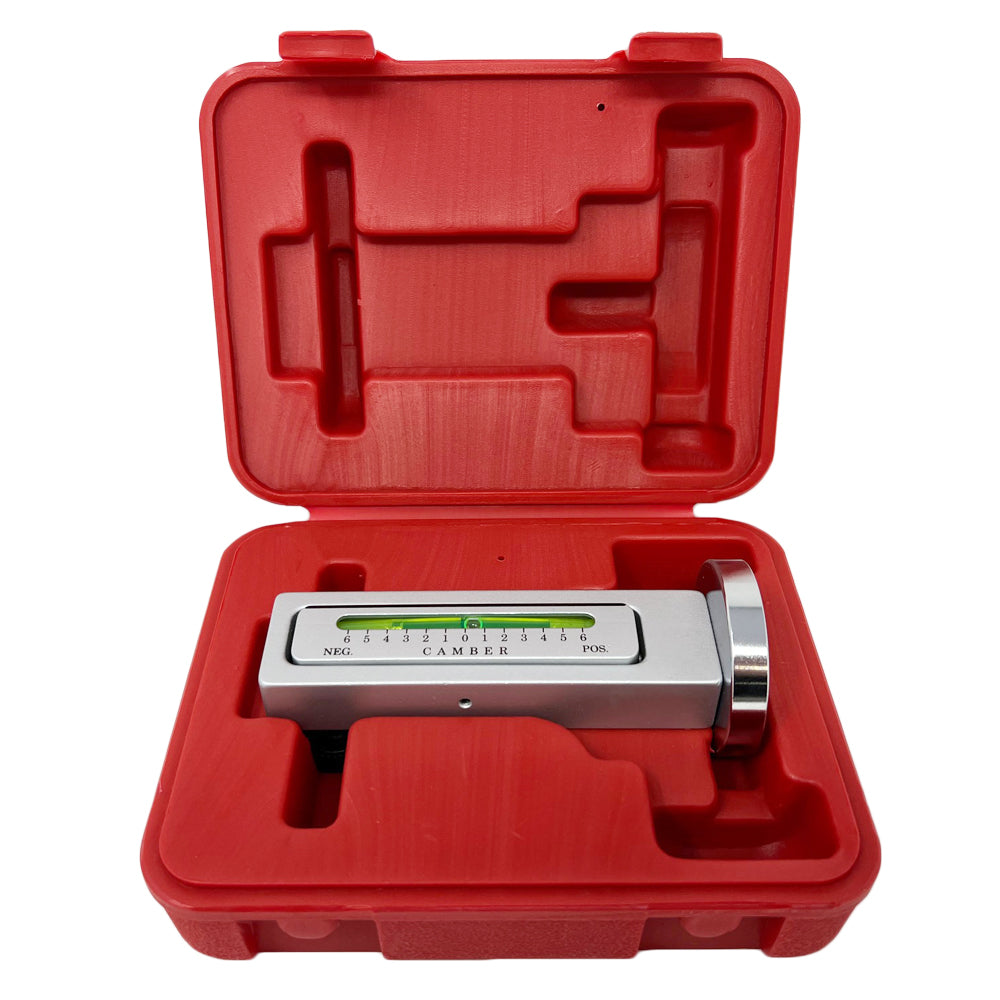 SKU: U3206
Wheel Camber Magnetic DIY Tool Home Camber Gauge
---
Magnetic gauge attaches to the hub or disc brake for accurate checking of the castor and camber angle.
Graduated from -3 degrees to +3 degrees this tool allows you to return the strut to the original camber position or to check the amount of camber change before re-installing.
The tool is as easy to read as a spirit level and saves expensive repair and down time.
Supplied in storage case.
WARNING
: California Prop 65 - This product contains chemicals known to the state of California to cause cancer, birth defects or other reproductive harm. For more information go to
https://www.p65warnings.ca.gov/
---
Share this Product